EGE internship EGE internship on Thursday, March 1, 2018
Supply Chain - Solvay
Headquarters: 

Brussel, Belgium

Size: 

5001 to 10000 employees

Founded: 

1863

Type: 

Company - Public (SVYSY)

Industry: 

Manufacturing

Revenue: 

$100 to $500 million (USD) per year

Competitors: 

Unknown
Survey says: Solvay is one of the world's leading chemical manufacturers. Working in 55 countries, Belgium-based Solvay operates in plastics and chemicals. Its plastics compounds include vinyl and polyethylene products; it also processes plastics into pipe, waterproofing foils, and fuel and air intake systems for automobiles. The chemicals sector makes hydrogen peroxide and is one of the leading producers of soda ash. Solvay sold its manufactured pharmaceuticals unit to US-based Abbott Labs in 2010 for $7.6 billion. Belgian holding company Solvac owns more than 30% of Solvay. In 2011 Solvay acquired French specialty chemical maker Rhodia for about $4.8 billion in a deal that could double Solvay's earnings.
Summer Internship - Supply Chain
Asking more from chemistry for 150 years
Created in 1863, Solvay is a global company driven by proud and committed chemists. With our historical anchorage in Europe, our products serve diversified markets worldwide, from consumer goods to energy, with one main aim – to improve quality of life and customer performance.
The drive to achieve our aim has resulted in 90 percent of our revenue being generated from businesses that are among the top three global leaders in their field.
Solvay's 2018 Internship Program:
Are you currently looking for a summer internship, where you can contribute your creativity, talents and passion to an exciting, fast-paced organization? Solvay's 2018 Summer Internship Program offers ambitious college students the opportunity to take on hands-on and challenging assignments within a variety of Solvay's Business Units and Functions. Summer interns will work side by side with managers on special projects, and attend valuable workshops throughout the duration of the program.
Solvay has a supply chain internship available for the summer of 2018.
Tasks/Projects for Intern:
Assist in developing a tank trailer database for all Solvay in North America

Assist in the freight payment project; Assist in developing "As Is" and "Future State" process flow for freight payment

Freight payment troubleshooting and KPI's

Help develop TMS carrier performance and KPI reporting
Currently studying supply chain, logistics and/or related field (e.g. Industrial Engineering)

Experience with Excel (with strong emphasis on pivot tables) and Power Point

Good written and spoken English
Desired Traits: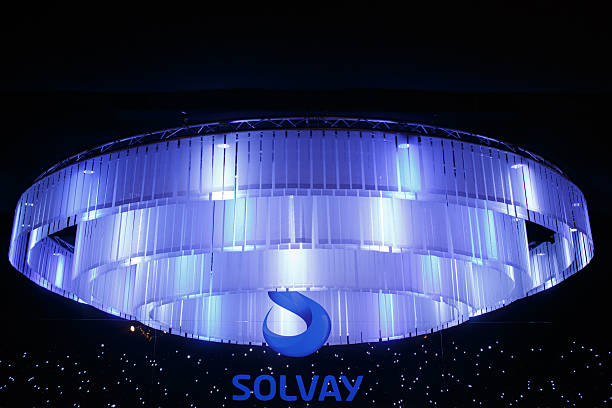 Outspoken and overall good interpersonal skills

Highly self-motivated individual

Strong work ethics

APPLY HERE.